About the Owner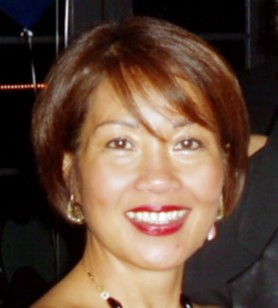 Adel Luzuriaga is a real estate broker/investor in the Glendale community for many years. She is a housing provider and offers commercial and office space to small businesses.
As a long time business-owner in Glendale, Adel identifies with neighborhood business owners and the issues they face to survive - to thrive - in the midst of competition, taxes and business regulations. Being cognizant of the importance of keeping the vitality of local business - to help maintain quality of life and to support public services for its residents, she started a localized website directory, nextBlock.com, to help small neighborhood businesses show up online in search engines.
Her civic activities include serving as president of Fil-Am Kiwanis Club of Glendale (2004-05). She serves on the board of the American Red Cross Glendale Chapter, the Foothill Apartment Owners Association. She has served as past president of The Character & Ethics Project, vice president of Public Affairs for the Glendale Chamber of Commerce, the Kiwanis Club of Glendale, and as a District Chairperson for the Verdugo Hills Council Boy Scouts of America (VHBSA). She is a recipient of the VHBSA Distinguished Citizen award. She continues to be an enthusiastic member of the Glendale Executive Toastmasters Club, having served as president twice in the past.
Adel entered the real estate business determined to attain financial independence. She holds a CCIM designation (Certified Commercial-Investment Member), a prestigious title awarded to commercial investment specialists who draw from market experience and advanced education to help clients analyze and meet their investment goals and objectives. She served as President of the Glendale Association of Realtors, and is a recipient of the "Realtor of the Year" award. She is also a noteworthy past president of the Women's Council of Realtors.
Prior to immigrating to the US from the Philippines, she resided in Madrid, Spain to learn the Spanish culture and language. Adel's various interests include travel, tennis, skiing, bicycling, reading, metaphysical studies, dancing, and breeding and racing thoroughbred horses. She is a four-time finisher of the LA Marathon.
Adel is also the driving force in Vision for Glendale and you can check out her other properties at Realty Benefit Systems.